Based in Thane, Mumbai suburban, Dermatrix is a technologically advanced medical facility that is committed to providing world class and effective skin related chronic diseases. We have proven expertise in offering tattoo removal, hair loss treatment, skin rejuvenation services, skin brightening treatment, skin whitening treatment, anti ageing skin, hair transplant, pigmentation treatment, laser treatment for acne scars, dark circles under eyes treatment, laser skin tightening services with assured results. Our highly qualified dermatologists and cosmetologists are determined to examine the disease precisely and then recommend the most suitable and effective way to cure the disease.

With our modern infrastructure and the latest technology, we are changing the lives of countless happy and satisfied patients with your world class skin treatment facility.

So rely on us if you are in need of most trustable result oriented skin care service provider.
Main Team Member
Dr.Rajendra Patil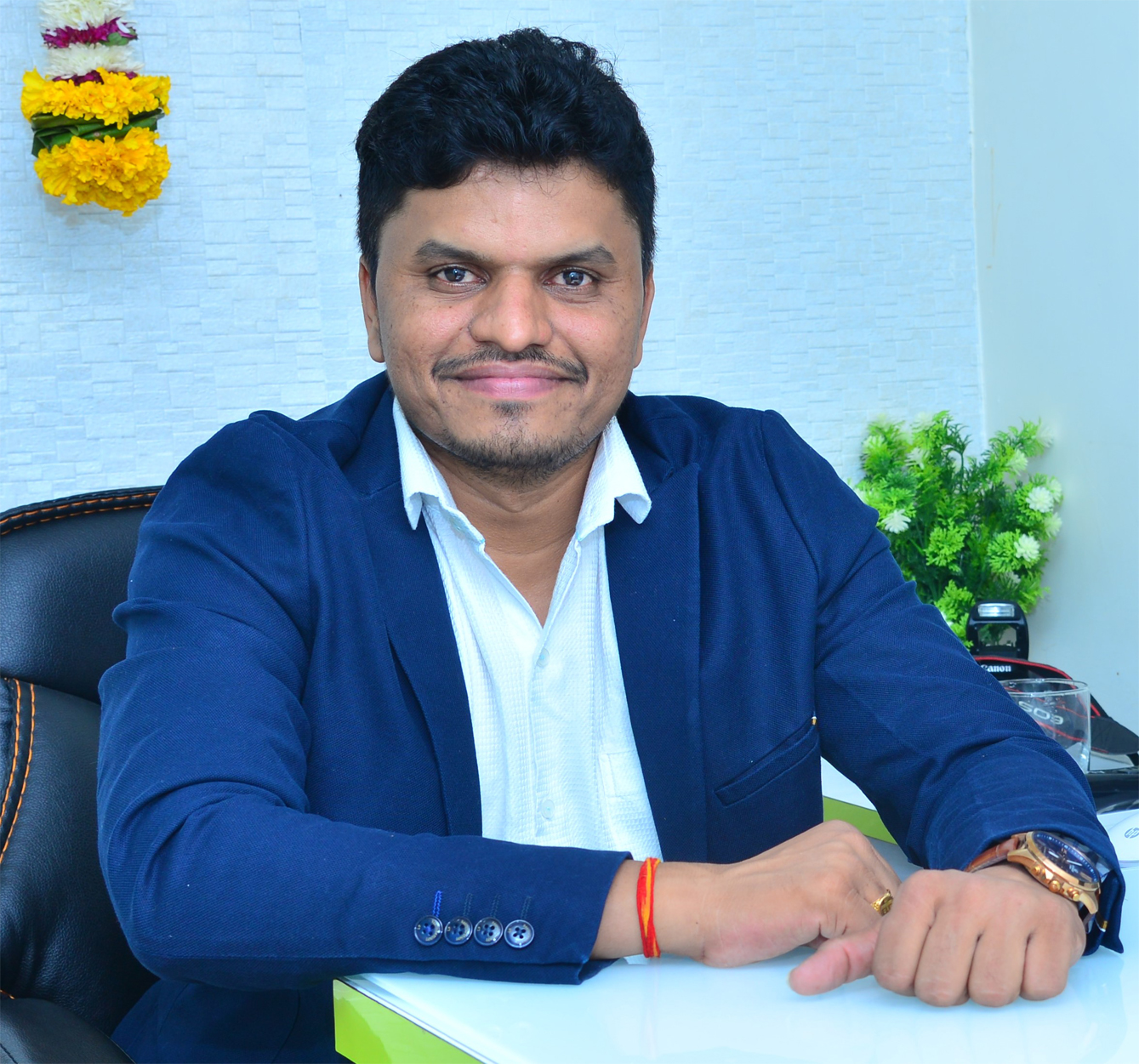 Dr.Rajendra Patil is the founder of dermatrix, he is a aestheic physician,cosmetologist and trichologist.He has well-established his multiple branches since last four years in thane.He has earned his expertise in robotic hair transplant and skin aesthetics from U.K.he has also gained experience from germany.He has a great vision for growth in skin and haircare.He performs lasers,tatoo removal,P.r.p,facial rejuvenation,skin lifting,weight loss,skin polishing and various other advances in aesthetic care with good clinical diagnosis and efficient results in limited period.His approach has won hearts of many patients.He has won the best clinic award in mumbai by ISO standards.He is a perfectionist and keeps himself abreast with all the new advances in aesthetic industry and focuses on delivering quality skin and hair care to all his patients. For appointments,visit dermatrix or call on 9867033087
Dr. Sneha Gala
Dr. Sneha Gala did her specialization from Maharashtra University of Health Sciences and Graduated from D. Y. Patil dental college and hospital. Her skills are simile design specialist implants. crown and bridges maxillofacial Botox etc. Her dedication and hard work helps to give amazing results to patient she has been consulting in various cites and is associated with dermatrix dental clinic in thane Her passionate work helps to bring smile on geriatric patients face . She has in depth experience in the field of prosthetics. She has received national level awards for cases She has learned many advance implant courses of Italy on strategic implants.
Dr. Priyanka Agarwal
Dr.Priyanka Agarwal(M.D.S orthodontist) She is a Orthodontist and Cosmetologist. She has meritoriously passed her post-graduation in orthodontics. She manages patients who requires preventive, interceptive and corrective care of malposed teeth and jaws. She qualified her cosmetology from Germany. She runs her practice in Badaun and Goa.
TRANSFORM TO LOOK BEST
Treat Yourself to a Dermatrix
We are passionate about skin health, natural beauty and how it can become an integral part of your lifestyle.
At Dermatrix, your quality assurance and high level of medical care is guaranteed with the latest state of art technology, medical grade equipment, product ranges and qualified doctors and aestheticians. Our goal is to provide quality skincare with use of advanced technology, humane touch and all this maintaining medical ethics
Enquire Now